Under construction, containing projects that are either currently in development or have been workshopped in recent years.
'I left the fields, alight' is a performance that deals with autobiographical memories. The show uses cameras, which livestreams images to a projector. Image and (pre-recorded and live) music is being constructed on the spot. The show is being performed by an actress and soprano.
Team: Yannick Verweij (stage director, co-writer and designer), Sebastiaan Bax (Composer and musical director), Stefan Alecsić (writer), Adele Raes (actress), Noriko Yakushiji (soprano), Britt Benschop (set- and costume designer), Joske Commandeur (video designer)
Closed performances have taken place on 28, 29, 30 April. Planned performances for audiences on 27 June in Minardschouwburg Ghent in Belgium, depending on Covid 

restrictions

.
'amidst dust and fractured voices' will be an contemporary opera that explores themes of politics and memory. At the very center of the piece, a humanly constructed disaster; a terrorist attack. The collective memory, composed by the media, called 'history' or 'truth', is fractured in brief encounters with several different figures. Through their eyes and voices, their different perspectives, the makers attempt to detect an overarching political system and its connection to interhuman tragedy.
A chamber opera for soprano, clarinet, flute, violin, viola, cello and percussion. The performance will be accompanied by extensive hand drawn charcoal animations.
Team: Noriko Yakushiji (Soprano, Libretto adaptation), Yannick Verweij (Staging, Set, Costume, lighting, Libretto adaptation), Stefan Aleksić (Original text), Koji Takahashi (Music), Joske Commandeur (Animation), Cédric De Bruycker (Clarinet), Jacqueline Berndt (Flute), Hugo Ranilla de Castro (Violin), Akiko Okawa (Viola), Sinouhé Gilot (Cello), Andrés Navarro Garcia (Percussion)

​​​​​​​
The project was mostly developed remotely due to COVID19 pandemic. The team used zoom, a accurately build scale model and mini projectors to construct and rehearse the show. Premiere to go ahead at the Miry Concert Hall on September 6th, 2020
Moederziel/Only  Strings Apart explores  the exchange between figurentheater and cinematography in times of a pandemic, where most theatre's haven been closed. Studio Figur sets up a live-cinema performance that is especially developed to be watched from your own home. In Summer 2020, Studio Figur researched storytelling through film technology during a residency at the 'Performance Technology Lab' in Amsterdam
Team: Noufri Bachdim, Pluck Venema, Sebastiaan Bax, Yannick Verweij, Nina-Elisa Euson, Aidan Vernee, Lester Kamstra, Marco Steenks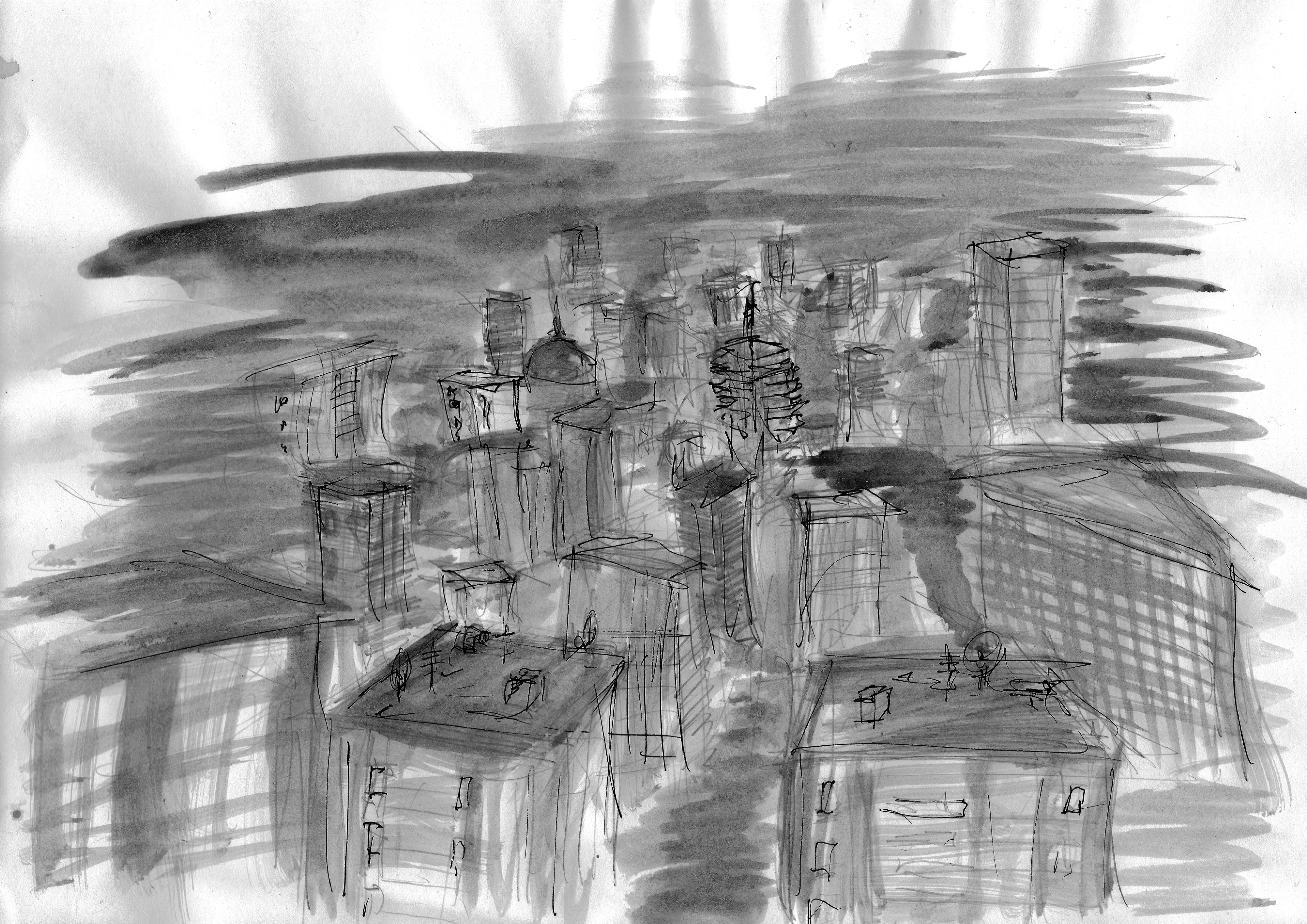 'witregels' was reimagined and workshopped in spring 2019 during a short residency at LOD Muziektheater, Ghent.
'witregels' functions as an open-frame gesamtkunstwerk, devoid of obvious meaning but suggestive enough to let the spectator define its meaning themselves. Its story arc emptied of characters and dialogue, only the structure remains. The residency was fully focused on developing the staging and performance experience, thereby opening up to the possibilities of merging with forms such as expanded cinema and installation art.
Team: Sebastiaan Bax (Music, film), Yannick Verweij (Staging, design), Liza Rinkema (Dramaturgy), Silva de Waard (Soprano), Barry de Bruin (Countertenor), Jesse Brouwer (Tenor), Iolaysa Braga Tavares (Alto)